Welcome to Cig Ease Adlington, Lancashire
NOW OPEN 7 DAYS!!
We specialise in Electronic Cigarettes, Juices/ E-Liquids and E-Cig Accessories in Adlington, Lancashire. We only stock the best quality products and finest flavoured juices for 'vaping'.

We only stock genuine products from major manufacturers such as - KangerTech, Innokin, Vision, Aspire, Kamry, etc

We stock over 100 flavours and strengths of E-liquid, so you can find the one that suits you and gives you the correct 'throat hit'...if you need any advice on what strength of E-liquid to buy - please feel free to contact us! Get your E-Liquids, Electronic cigarette kits and accessories in Adlington, Lancashire.
Please take a look through our fantastic range - We're sure you'll find what you're looking for...Get your products in Adlington, Lancashire!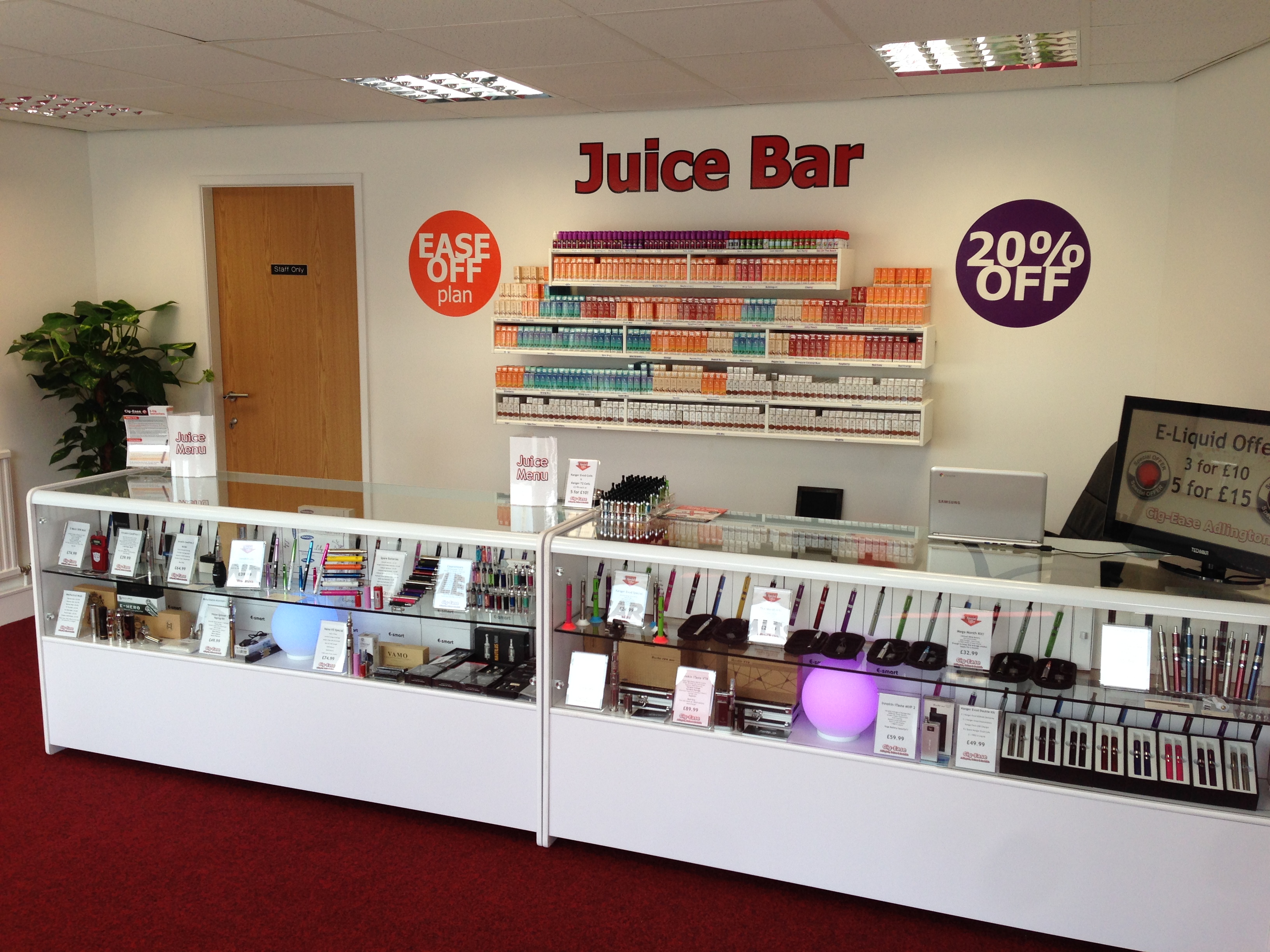 Latest Cig Ease News for Adlington, Lancashire
New Store Now Open in Adlington!
179 Chorley Road, Adlington, Chorley, Lancs. PR6 9LP.
Tel: 01257 369190
Just next to Greenhalghs and opposite the Tesco Express!
Be sure to bookmark us (Ctrl + D) as we are adding exciting new products on a weekly basis!
Like us on FaceBook and follow us on Twitter for all the lastest innovations and offers!


Top reasons to buy from Cig-Ease
Genuine Top Quality products - No Copies or Fakes!
Huge stock of Vaping accessories always available
Excellent Customer Service - If you have any questions...We're here to help...feel free to ring or email
Buy your E-Cig supplies in Adlington, Lancashire - Cig-Ease, The E-Cigarette Specialists!